Honoring Our History & Embracing Our Future
Broad & Westmoor on the Hilltop, Columbus, Ohio
We are block of businesses and residential spaces at the corner of West Broad Street and North Westmoor Ave. in Columbus, Ohio.
We are all about celebrating the Hilltop's history and embracing the future of our neighborhood.
Through our businesses we seek to continue to celebrate and connect the great community of the Hilltop neighborhood in Columbus.
Support local and shop our businesses.
Broad & Westmoor serves as a catalyst for people-centered community development on the Hilltop on Broad Street.
El Catrin – Saturday, Sept. 9th, 10am – 1pm at the corner of W. Broad and Westmoor.
MARK YOUR CALENDAR AND JOIN US ON THE BLOCK!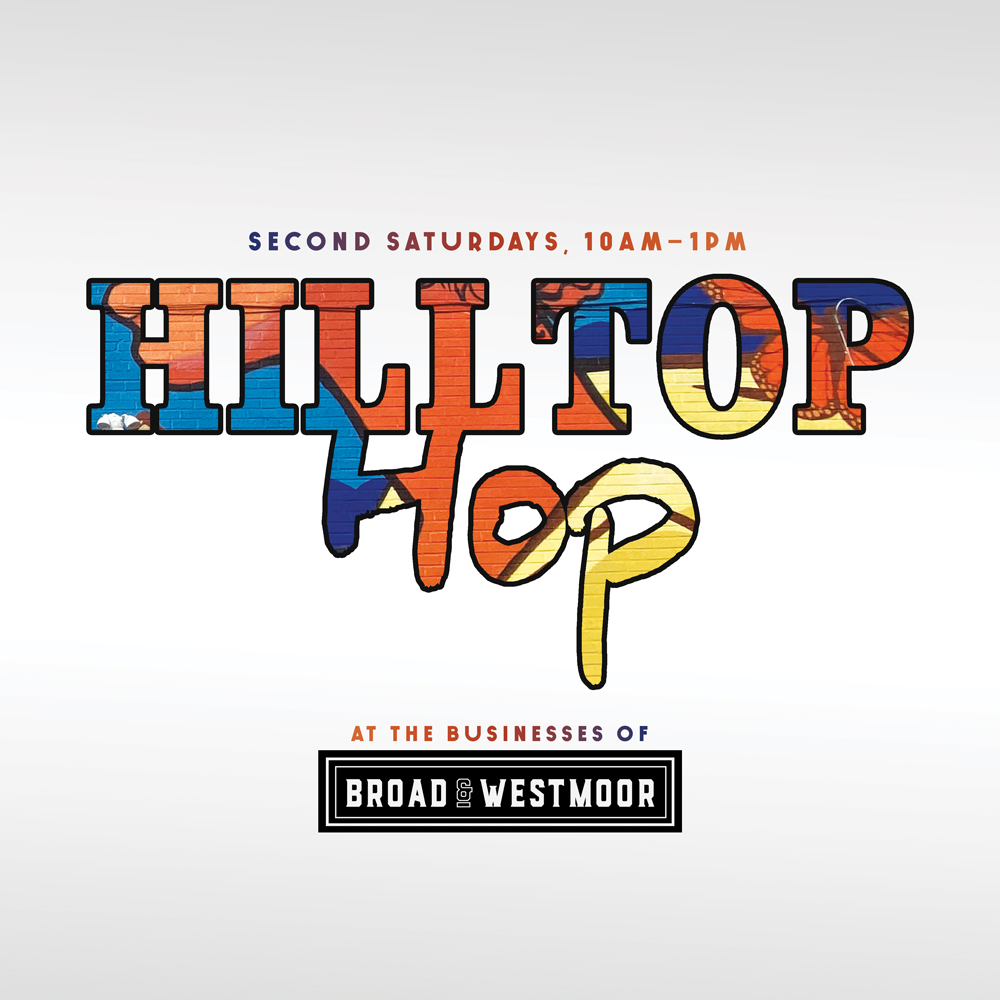 HILLTOP HOP
SECOND SATURDAYS OF EVERY MONTH
10am – 1pm at the businesses of Broad and Westmoor
Third Way Cafe – Grab a drink and/or get food from a food truck.
The Design Refinery – Open house and tour our event space
Clay Street Ceramics
Koko